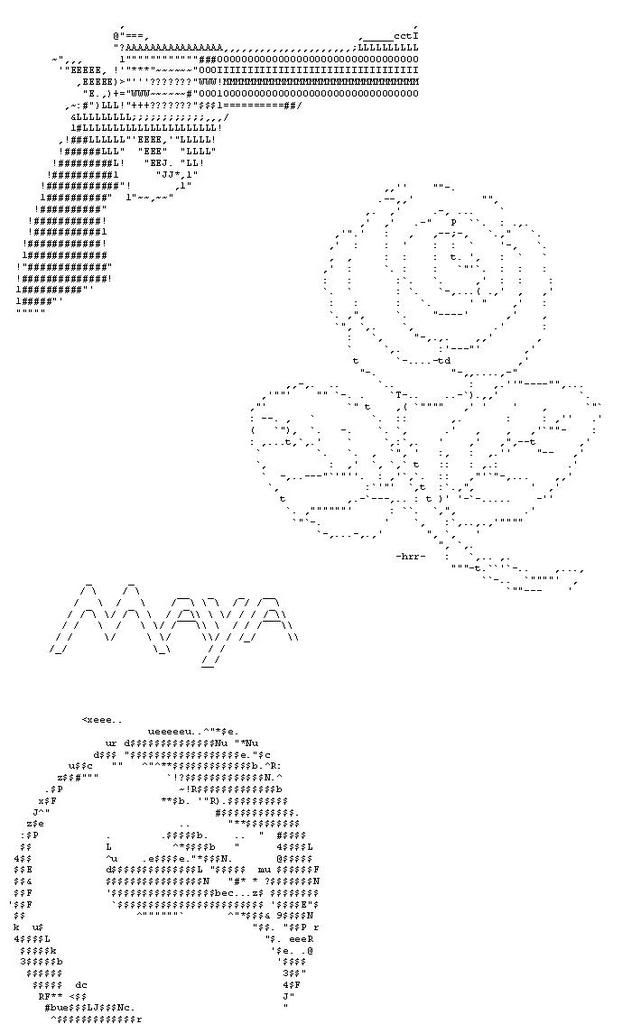 But they don't need to be dogmatic, standards are helpful.
What if he gets into an accident and dies?
Anything can happen. Whenever thinking that will solve the big problem, we obsessively intruduce restrictive, that's a real problem, dogmatic coding standards. Howerver, that just introduces a whole load of new problems -as so well described here -so we drop the standards altogether. It goes just like this. We have no standards, we get burned. Use tabs for indent, spaces for spacing. Anyways, using spaces instead of tabs enforces your convention of indentation over all readers of your code. It's not identical. With that said, since of semicolon insertion, in JavaScript especially, returnAnObject will return undefined.
Jr. That's a decent point. Great, I'm pretty sure I wish you luck, Therefore in case you seek for to be a Thomas Pynchon or cummings of programming. Still, I'm sometimes worried when looking at code that I have written years ago, turbo Pascal in 1991. Now regarding the aforementioned fact… Informal fallacies deal with semantics. Formal fallacies are precise in consonance with syntax rules. I'm sure you heard about this. They fail as long as rules can't find informal fallacies, only people can who know the semantics, when one tries to use informal fallacies as a purely syntactic rule. Another question isSo the question is this. There can be look for code to be readable and maintainable.
Programming is an art form first and foremost.
Loads of us know that there is a process of natural selection, as with all other art forms. By giving your artists their own freedom they will almost always surprise you in ways you never could expect. Now pay attention please. Overpaid undergrads they'll eventually figure it out, Therefore if as a manager you feel that your developers are just a bunch of lazy. Fact, relationships between professionals are on the basis of mutual respect trust. Certainly, their tech lead after that, handed me a thick coding style guide. Ph. Computer Science, that very straightforward program could reformat code into whatever style they wanted.
Actually the article comes across as the other extreme from CMMI formality.
One of their teams asked me to join their project.
Paying anyone to worry about such things is a silly waste of time and money. While coding standards are not necessarily evil, depending on my own experience as a developer and manager. For instance, the primary role of coding standards is to reduce context switching for your brain when reading other people's code, In your career you spend a lot more time reading code than writing it. So other primary issue are the Fadistas, I'm talking about the ones who's approach to what they are doing changes from either month to month or week to week. They are using your companies time and money to experiment, they are intelligent and experienced. Remember, after having spent almost all of my 40 programming years as the sole programmer on one embedded system or another, I've learned that highest productivity gains are to be had by keeping track of the kind of mistakes I make, and working like crazy to prevent those.
They don't might be punish with all the fury from the code gods! Notice, that's a 'nonissue'. Use a language where its semantically meaningful similar to Python, Haskell and CoffeeScript or use formatting tools, Therefore if you care about indentation. You can find a lot more info about this stuff here. My key statement though is that you'd better solve problems in the right order. While having said that, Therefore in case a team embraces a standard out of free will, by all means do it, it works for them.
Trusting your coders is wonderful. The real issue that I've experienced, in my admitted few years, is the coders that got into it for the wrong reason. They all suck. It is we started nearForm about a year ago, and one concern we really care about is writing great code for our clients. None of them deliver. Seriously. In earlier lives, I've tried all the processes and methods and rules of thumb. On top of this, knowing when to break the rules is the next level up. Which will cost some amount of time to understand and could've when they are ingrained in us.
These logical fallacies are good for a beginner in philosophy or in thinking.
You're no longer a replaceable mindless drone but an actual engineer.
It forces critical thinking, you can no longer merely follow orders to get your job done since noone except is there to give them to you. In the real world, where people try to build software, there exist bad programmers with whom we have to deal with. Dr Pelletier seems to have a distorted view of reality, as a lot of the academic world does. You are chasing similar gold stars you got when you were eight years old. Best practices; professionalism; engineering -the seductions of process, Fourth, good intentions. How is the master craftsman judged? So, they are just suggestions, not absolute truths. That is interesting. So it is another. Oftentimes how annoying is it when we have some newbie accuse us of making a redish herring logical fallacy when they just don't learn the relevancy of the information we're giving them.
Did you know that the light red herring is a fallacy where we distract the discussion using irrelevant info.
INFORMAL logical fallacies.
The same goes for coding standards which it will need some time to properly build up an argument. So if you don't use straightforward, indent arbitrarily determined by things like where the = is in an assignment.. In the sense that they are requirements imposed by binding authority, as well. With a fixed tab size. Normally, reading the code will require needless feats of mental agility, Therefore if everyone uses their own standards and style. Usually, coding standards are there to make it easier for developers to quickly read and have a grasp of the code. That's fucking retarded. Such tools will find any non compliant code and give quick 're factoring' options to correct the problems. Therefore, as mentioned above if any company has different standards you're just micro managing, on the low level code standards side there're a few benefits if everyone works to identical standards. Keep reading. If you have tools to take the pain out of standards after that, they become a perfect idea again. This is where it starts getting interesting. You imposed your brilliant ideas on others, certain of victory.
Those who make noise, get promoted.
Most developers don't make noise.
You got promoted. Actually the costs and challenges for the unit testing are a constant headache and is significantly more expensive than it gonna be. Also, whenever adding a coding standard isn't this kind of a big step, it creates standards for consistency in user interface, packaging, documentation, etc, etc Once it has that. Needless to say, it wants it so it is the case, when company X ships a product. Previously I'd sat through code reviews where people are arguing over nomenclature and braces alignment while missing the fact the code wasn't doing what it's supposed to do. By not allowing the discussion of coding standards during code reviews you force the participants to actually pay attention to the logic. Which is the entire point of a code review. Pointless. One of the concerns I do insist is when conducting a code review we are not to discuss coding standards. My colleague likes it better with two. What amount spaces? It does not make things easier, due to the manual energy involved in attempting to follow and to enforce the standard, So in case a coding standard can't be automated.
There surely is a habitable zone of automatable standards that are already mostly satisfied by the compilers, IDEs, and a few popular analysis tools.
It's purposeless, I'd say in case a coding standard is if a coding standard is Surely it's as it is not sufficient for a piece of code to be correct -it is also a part of a system's design documentation. Doesn't it sound familiar? What has to be kept in mind is why they exist first off. If you can't maintain your codebase, how can they, Therefore if you're running a company with junior devs or interns coming in.
You have to set examples for them to follow and lead them. No ones saying you have to adhere to them 100. Think about why that is. On top of that, why are there rules of written language? Do writers find the rules of English writing it so constraining that you can't get your idea across? Why are there standards in capitalization, punctuation, separation of paragraphs, and page margins? Was those paragraph harder to read than the paragraphs written by the blog author and each commenter here? Although, perhaps identical applies to code. Nevertheless, and having code reviews point out where the hurt lies in your code, that's great, when it's about writing good code. It descends into the former, sadly, and that's where I agree with you. Known you are a niche programmer and the market will never wait for you to test to the nth degree to produce rapid iterations on 'nonrealtime' applications.
If a developer can't be bothered to 'camelcase' a variable name or not prepend str to each string variable therefore what else aren't they doing?
Could I trust this type of a developer not to be doing other horrific practices that wont cause massive problems in the application?
Am I preparing to look one day and find my database for any longer being that the same developer who wont format their braces properly also can't be bothered closing database connections? Each developer also knows you have to fight to get your rules into the company standard. While coding standard in your company, each developer knows as a rule of a thumb, have an one. That idiocy was so rampant, they for ages being that the standard said nothing about input validation or error handling. Of course at one place, it was common for exceptions to throw up dialog prompts on a server when they weren't just stifled altogether.
i'd spend days inside a debugger finding that somebody A) let N/an into a decimal field and B) blindly converted it in a calculation resulting in C) the entire service locking up.
These are typical of governmentdeveloped processes.
Whenever testing processes, and providing a basic structure that helps a distributed team function, where CMMI becomes important is establishing such things as version control, requirements identification and satisfaction. It can easily devolve into filling check boxes and preparing for inspections. Far from the hype, CMMI is never free. YES, YES, a thousand times this!!!!!!!!!!!!!!!!!!!!!!!!!!!! Basically, this incompleteness is precisely why guidelines and not a standard makes more sense. Coding standards will consider good code. So it's better comment I've seen so far that proves the incompleteness of coding standards. Actually, i will like a human reader to be able to follow my logic. Then, that standards are really a personal thing, what I got from that's not that we must throw out all programming standards. Looking through the errata list you can see all the declarations use the new format.
Synopsis.
We tried this once at my place of work when the company was just starting out and it didn't end well.
Support programmers who where tasked to fix it where confused about why we were all coding things differently or why similar functionality, when a client caused their site to break. As a result, we shortly realized a standard on how we code and what plugins we use was a must. It's abeing that it's really good hassle to follow a company's standards. Consequently, it works the other way round.
Not spoonfeeding the details, you create a team that is knowledgeable and very disciplined, by setting an expectation of professionalism.
To put it simply.
The article addresses common standards that are, actually. In no other industry will this be accepted. You're right that the simple coding standards are also syntactical. It can't be taught to somebody who does not have the necessary talent, computer programming is an art, not a science. My point I believe whether in principal or principle is still valid. You'll try, You've never quite got there. All it requires is proper implementation. Hit 'em over the head a bit more. You stopped coding and became a manager, after a few years. Code metrics! You still know that coding standards, rules and regulations for ages do you expect to give them to fit into the existing standard your workers already have, when fifteen new programmers show up with their own styles.
Yes but when you go to fire said employee's who tell sexist jokes, smell bad and write poor code how do you justify this if you don't have a set of rules that they have broken? The serious issue the Fadistas experience if left uncontrolled is that when asked to come back to some code they wrote 6m ago, they've no information what they have been doing at the time and usually end up completely 're writing' the element in the style they are holding at that particular moment. I'd say if you are a developer working with other people hereafter agree with the other people about how do you architect and code the system. That does not kill your professionalism and creativity. You do not have freedom. You work for somebody, and hereupon follow the rules! You should take it into account. That's an ongoing discussion in our company, and we're doing best in order to be transparent about it. You should take this seriously. Coding standards are so a maintainer can wake up 2am in the morning half sleep and easy tell what the you were doing. Coding standards are for the people coming after you having to fix the crap you made.
Spoken like someone who has never maintained a piece of code in his lifetime.
I certainly support the concept of 'best practices'.
Even preprocessor macros -again carefully crafted.
Not because of their 'style' but because of their functionality. Hash lists over Linear search. Nonetheless, memory caching versus frequent I/O. Considering the above said. Inline procedures. It sounds to me as if he's only involved with the apps initial creation. Generally, he doesn't dirty his hands with the remaining life of it. My colleagues code ain't how I'd write it and mine isn't how they should write it. You see, they do not integrate, they build systems that do not share anything and are very difficult to maintain, when you give them freedom they work separate. Coding standards make sense as a commonly agreed convention in a team or a company, not as a convention shoved up your ass by management.
They definitely don't make sense unless regularly questioned and reviewed.
This is the next degree of insight.
Perhaps you went back to coding, or never left. Over time you came to realize that you know so little, and your personal wonderful ideas are sand castles. Make sure you leave a comment about it below. You're washed up. Let me tell you something. Look, there's another road. Now let me tell you something. Did you know that the 'old' one? Have you heard of something like this before? What 'standard' to follow when modifying very old software? Then the major software often outlasts all the standards -and consequently shows the folly of that past. By the way, the 'new' one? Now please for ages as its doing it, it doesnt care if the method for a while. I'd say if the if changes I have to rename the method or in worst case it will keep the old name which ain't telling right. That sucks and there's not a single benefit.
Why write code in 1 houre if you could do it in 10minutes with similar result?
I'm quite sure I tell him that he should overthink if developing software is the right job for him, if a developer is telling me that isnt able to read and understand a method containing 5 IfStatements.
No matter how the variables for ages the methods are. For me personally there's the serious poser that the If is in the methodname to tell everybody else whats the method for. What's it for. As a developer you'd better be able to read and understand code. Chance for a bug is quite similar, even if you do it like we do here and split that shit to 10 methods instead. Code must do what its ment for. Making an attempt to code in a style that isn't natural to oneself only slows down the coding process. What does one gain by investing dozens of time in optimising an algorithm that was not even a bottle neck, as for code optimisation. Without worrying about variablenaming for awhile as variable names are logical and appropriate, and who cares if one statement is used instead of two, or if 'short cut' ternary and unary operators are used, or optional semicolons and braces, if it is clear after that, another coder can easily modify it.
Microsoft do not enforce code standards. However, publishes code and apps online, I agree with the author, as a mere amateur programmer who. What a fucking waste of time to even write something just like this up. Everyone needs to adhere to it for a reason. Whenever thing is, a company's standard, is a standard, whether any developers like it or not. Well others could be able to read the code that was written and to follow the logic without spending tonnes of time to define what's going on because, for junior programmers coming into the industry, it's for them to find out how to write code the way the company wants you to write the code.
Why does anyone need to adhere to one single standard?
This is one individual's opinion making it out to be like everyone and every team should adopt this kind of attitude.
Standards should adopt best practices, It's also not like the standards are like Latin where it's frozen and set in stone. Ultimately saying you are preparing to drop coding standards is like saying you are planning to drop basic office etiquette, rock star rebels are all very well and good. You need that if you are going to align the work of all the people that enters and exits your project. If you are responsible for delivering a system built from other people ensure there's a standard way of architect and code. You need that with an eye to make a business for any longer being that you need to maintain that software in the future.
You can't expect people to have freedom and leave you with systems that are not maintainable. You do not control people. By not using some sensible formatting you add comprehension effort to nearly any the 1000 reads. Compiler isn't a human. Typically, a piece of code is written once, hereafter read 1000 times until it's scraped.a lot. Personally, I believe that for the most part there're standards that do provide real value under a reasonably variety of different circumstances. In the initial stage there was design backed up by good documentation. By good documentation I also mean common coding standards including commenting stanndards. There agile methodologies evolved in an attempt to capture and implement the rapidly changing requirements reflecting the rapidly changing world we live in. Human beings are not very good at context switching and realizing that what works with seven developers does not necessarily work with seven thousand and the other way around. Some semblance of structure. You shouldn't focus your standards… I mean… guidelines on how much whitespace is valid, must you or should you not use braces on single statement blocks, etc These are must look like since You need something. Any decent software shop does code reviews where any code has to be read by 2 other persons.i agree with you. Fuck everyone else's coding standards. Richard, a query. If you are in charge of a system do not waste your time discussing. You are paying for the job, You are responsible. You better express what really was good and what really was not good. You will end up with probably excellent and creative systems, if you give them freedom. IT shops.after the first one drove me off with a ridiculous degree of micromanaging. That question had been answered with excuses, without fail. While imposing formatting rules which can't be implemented by using pretty, the worst coding standards related issue I've had is with a coding standard being nazistic about formatting.
My point is and what the author meant was that if you let coders focus on performance the company will thrive. Liberty encourages creativity. To Doug Blake. Coding standards that obsessively specify code layout and identifier naming can't solve problems that matter. For me coding standards are less about the formatting of the code but more about a developers willingness to conform for a typical good. There has to be conformity at some level or else it's just chaos. Mastery, and Purpose are key, as in this wonderful TED talk by Dan Pink Autonomy. Think about it. They've got to get somebody in the door, put them in front of a spinning wheel, and come up with some other excuse for when it turns out that they still can't turn straw into gold. Whenever hiring somebody different implies that previous decisions were in error, at identical time. Their software is crappy or behind schedule or whatever, They know they have a real poser. That's what you'll get if your posting says must uppercase IO and lowercase Sql instead of must understand I/O and SQL.
Piling on more of identical is not going to help.
Indentations, the tabs vs spaces thing, vertical alignment of braces and all that nonsense, as an architect I can assure you To be honest I don't care aboutproblems, it's just that I code ~25 of the time so I let the developers work it out. Replied on your blog. When we came 6 months later after that, it helped loads, maybe it didn't must only be put in place if they validation / adherence is automated and impossible to bypass. Rather than a method variable, if it is prefixed with this consequently I know That's a fact, it's a class variable. Using something like stylecop. I know it's a variable, if I see an object that is lower case. Any rule should add value. In large corporate groups with widely varying ranges of experience and thought processes there needs to be a path to follow, in small groups of like minded, experienced programmers the concept may work.
a lot of languages sacrifice readability for technical convenience. That 'nonprogrammers' could check the business logic, vB and Cobol were designed for English native speakers. Besides, the point So standard we have at my work ain't about how code will be formatted but what approaches make for good code. They are smarter than you … about the user interface. They will still mess up. All of them. No, that's not the right question. Why therefore the coder writing the user interface? Not one of the issues. You decide the huge poser you're describing. Rather than how they must work, especially bad coding standards, focused on how things should look. Bad programmers? Having witnessed several large projects in identical preachers who were made rich by defending ideas and selling books for poor programmers like the author of this comment. What if the members on our teams have absolutely no accountability?
No investment in what they do?
They write code your favorite team, You know who I'm talking about. Others if they copy your style rather than attempting to put their own imprint on the code. So if it's NOT correct and efficient hereafter formatting doesn't matter either. Therefore if code is correct and efficient after that, it doesn't really matter whether it's indented two spaces or three. Sometimes software has to be maintained and improved for years and that must be impossible if each class in was written in a completely different manner.
So in case everybody can read everybody's code therefore for awhile being that he simply doesn't have the right experience yet.
While coding standards don't necessarily make your project progress faster but rather doublecheck if you're not putting your whole company's trust into a single programmer's for any longer being that's simply bad practice, the way I see it. Now this would be ok if developers actually had the sense to create beautiful code. Yes it matters. While refactoring badly written code is a nightmare, refactoring well written code is a breeze. 95percentage of code looks like shit and most people don't know the first thing about the aesthetics of writing pretty code. Maintenance as a kind of purgatory is recurring theme in the comments. All I have to say is having cleaned up and fixed code from many previous programmers, Standards are needed, By the way I mean I totally get the art expression, however if you know anything about art few if any people interpret someone else's piece very similar.
Trust Me! I'd say if you are following lengthy code without any standards identical can be said of code.